European savvy meets West Coast flair
When she was 17 years old, New York native Gayle Nicoletti traveled by train from the East Coast to San Francisco. "I fell in love with Big Sur and the Northern California coastline," she says. "I knew I had to live here." She moved to the Bay Area 35 years ago and, for the past two decades, the self-taught floral designer has called Mill Valley home.
It was her travels to Europe that determined her career path; she was inspired by the flower shops in cities such as Amsterdam, Paris and St. Tropez. "One morning, I walked down to the port in St.-Jean-Cap-Ferrat to buy flowers for my friends," she recalls. "A woman was selling bouquets and the sun was shining and the sea was glistening. In that moment, I knew I wanted to launch a European-style flower shop when I returned to San Francisco."
Bloomingayles has been around for 18 years – initially operating out of a small outdoor greenhouse in Mill Valley, and now out of a studio in Nicoletti's home ( www.gaylenicoletti.com). She has corporate and residential clients whom she delivers to weekly, and designs flowers for special events. She also works with interior designers on custom installations, from live plants and blooms to permanent arrangements; has collaborated with stylists and architects for photo shoots; and has done staging for commercials and theater.
Her favorite flower? One that is especially popular this time of the year: roses. "I still remember my mother making bouquets of fragrant garden roses for my sister and me for the first day of school, dance recitals and other special occasions."
The Nicoletti cheat sheet
Permanent fixture: "The many requests I've received over the years for long-lasting arrangements led me to develop a collection of permanent designs constructed of natural and preserved elements. I install custom designs by appointment, as well as display my birch and branch sculptures at Cabana Home in Mill Valley." ( www.cabanahome.com)
Well contained: "When making a floral design, finding a fabulous container or vessel is half the battle. Astier de Villatte ceramic vessels and Simon Pearce glass vases are so beautifully crafted they can enhance your floral design or stand alone."( www.astierdevillatte.com, www.simonpearce.com)
Grow a garden: "Many times when looking for fresh cut flowers, I will purchase the plant instead. For example, I'll cut a hydrangea stem and use it in my floral design and then place the plant in my garden to add to my cutting garden. You can plant dahlias, roses, echinacea, various herbs, any plant you enjoy. It is such a pleasure to be able to go out to your own garden and snip a few blooms to casually place in your home."
Past meets present: "My lifestyle seems to always be influenced by my European ancestry, my family traditions and New York roots. That is why I think of my floral design as European style with a West Coast twist. Parisian floral designer Christian Tortu has influenced me from the very start. His natural philosophy resonates with me. And I love the way European households always have fresh flowers on the table, even if it is only a sprig of ivy or a violet in a tiny cup."
Words of wisdom: "Valentine's Day is such a lovely, romantic tradition. It is a time to think about what your love means for your special someone and to take the time to send them a handwritten poem, sonnet or simple 'I love you' in a card you have chosen. The flowers can be a lovely bouquet of roses (traditional), tulips, ranunculus, lily of the valley (very precious), or nontraditional blooming branches."
A few favorites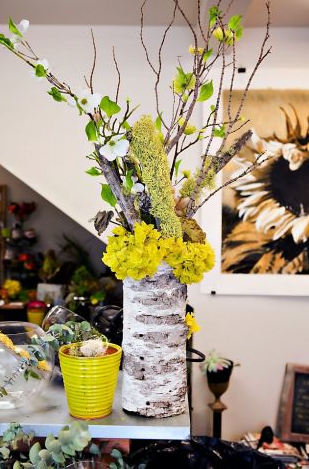 Workshops: "This is a birch sculpture that I designed and constructed for my studio, where I teach floral design workshops. I also like to take advantage of workshops given by other artists and designers. Some of my favorite artists to take classes from are Inez Storer for painting, collage, mixed media and ceramics; and Lauren McIntosh for painting, calligraphy, cursive and printing." ( www.inezstorer.com, www.laurenmcintosh.com)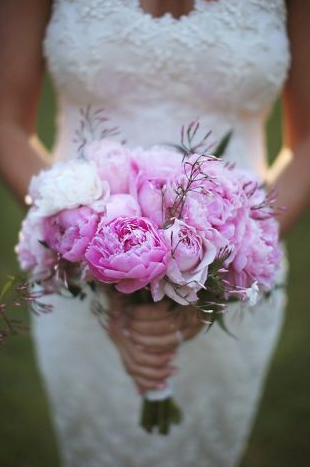 Weddings: "I loved being part of the wedding team for Emily Schuman, the blogger behind Cupcakes and Cashmere. Her wedding flowers were pink peonies, vintage garden roses and pink jasmine – perfect for the woodsy setting of the Ralston White Retreat in Mill Valley." ( www.cupcakesandcashmere.com)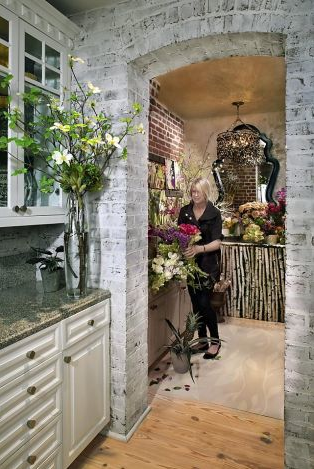 2012 San Francisco Decorator Showcase: "Over the years, I have worked with interior designers to accentuate their rooms at the showcase with flowers, but last year I submitted my own plan to create a floral design studio and workshop. My room was selected, and it was an incredible experience." (www.decoratorshowcase.org)
Anh-Minh Le is a Portola Valley freelancer. E-mail: [email protected].  Photo credits: Liz Hafalia/ The Chronicle
Read more: http://www.sfgate.com/homeandgarden/stylemakerspotlight/article/European-savvy-meets-West-Coast-flair-4244350.php#ixzz2Jmr00w00