Archives for November 2012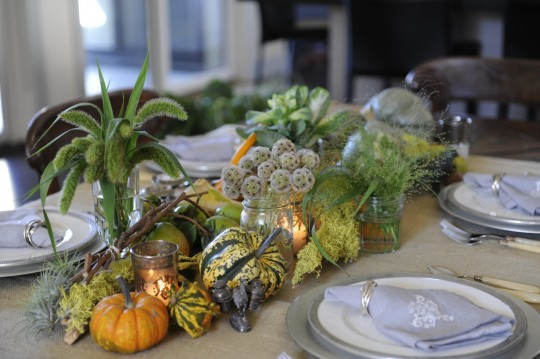 At this time of year I love going out to the farms & country stands in Sonoma & West Marin to look for Autumnal treasures (as you will see in this blog post I designed for Emily of cupcakes & cashmere) to decorate a Harvest Table that can be enjoyed through Thanksgiving, & be a "Moveable Feast" for the eyes! After the Thanksgiving Holiday, the Harvest Table can be sustainably "redesigned" by adding pinecones, evergreen foliage, various berries & painting the gourds silver, bronze or gold. Mercury glass votives add a romantic touch.
Click here to read Emily's post.