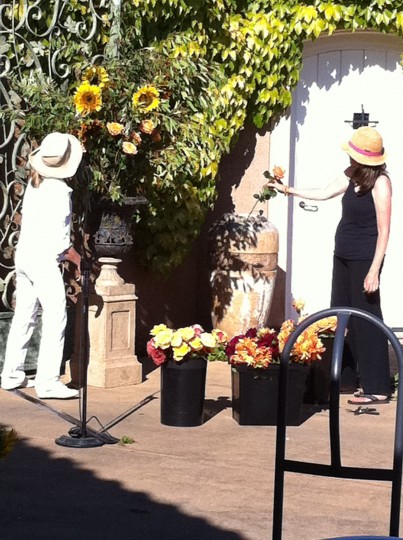 This is a favorite image I shot of Annie and Roxy, my talented, artistic floral designers.  Here they're arranging the flowers in Tuscan urns for Diane & Indra's wedding ceremony  at Viansa Vineyards in Sonoma.
Designing, ordering, picking out and buying the flowers, foliage, containers and decorative elements for a wedding takes a team of amazing, creative and devoted floral designers to make the wedding celebration absolutely perfect.
I will be posting more on what goes on behind the scenes of creating wedding flowers and more photos of Diane & Indra's gorgeous "under the Tuscan sun" celebration in the next few days.