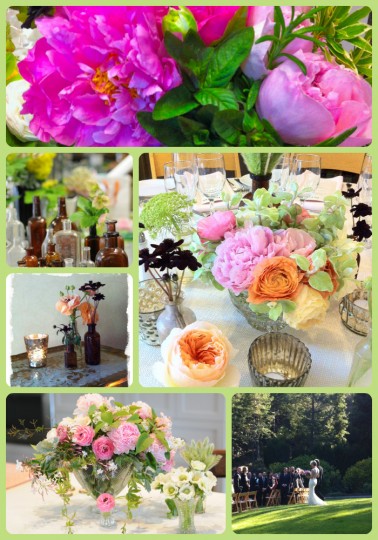 More Cupcakes and Cashmere Wedding Flower Photos
Emily and Geoffrey said their vows on April 14, 2012 at the Ralston White Retreat Center in Mill Valley, California.  Emily (Cupcakes and Cashmere) grew up in Mill Valley and chose to be married in her home town.  She and Geoffrey fell in love with the setting.
One of the most simple, organic, elegant days with so much love amongst their family & friends. I am looking forward to seeing their wedding photos by Max Wanger, recently voted one of the top 10 wedding photographers in the world!
Flowers by Bloomingayles, event planning by Bash, Please, vintage accessories by onetruelovevintage.com. Truly a magical day nestled in the redwoods with Mt. Tamalpais overlooking the ceremony.